The finest sportfishing in Costa Rica!
Costa Rica Sport Fishing Dreams at Los Sueños Marina and Resort

Located at the new Los Sueños Marina, next to Los Sueños Marriott Ocean & Golf Resort, Costa Rica Dreams is Costa Rica's oldest and finest sport fishing operation on the west Coast, based out of Bahía Herradura, to service the entire regions best fishing grounds. Local offshore action includes some of the World's Best Sailfish and Marlin fishing along with Tuna/Dorado and Wahoo. If you choose in-shore species, you will find Roosterfish, Snook, Rainbow Runner, Blue Runners, Cubera Snapper and others.

The Charters boats are skippered by some of Costa Rica's finest, seasoned, English/Spanish speaking Captains and crews, equipped with the finest shimano and Penn International offshore find Inshore fishing gear, from 20 to 130 pound class. Currently offering the following charters at the corresponding rates, Costa Rica 4travel will be delighted to speak with you regarding specialty charter not listed below. Visit to learn more https://billfishingcostarica.com/los-suenos-fishing-charters/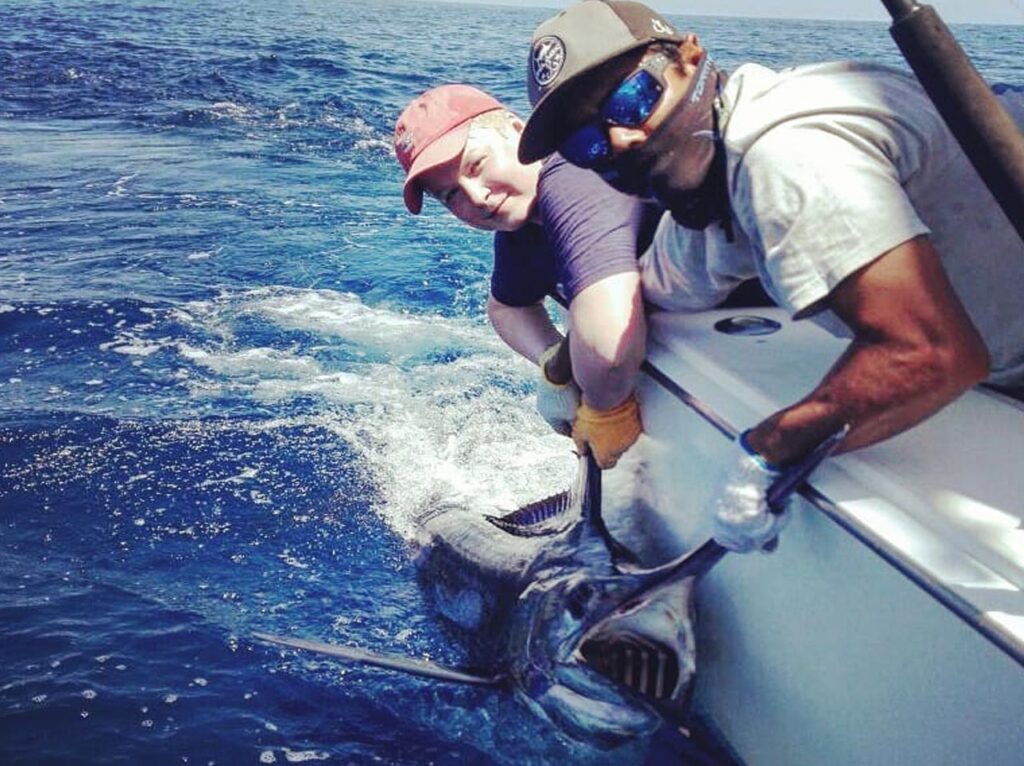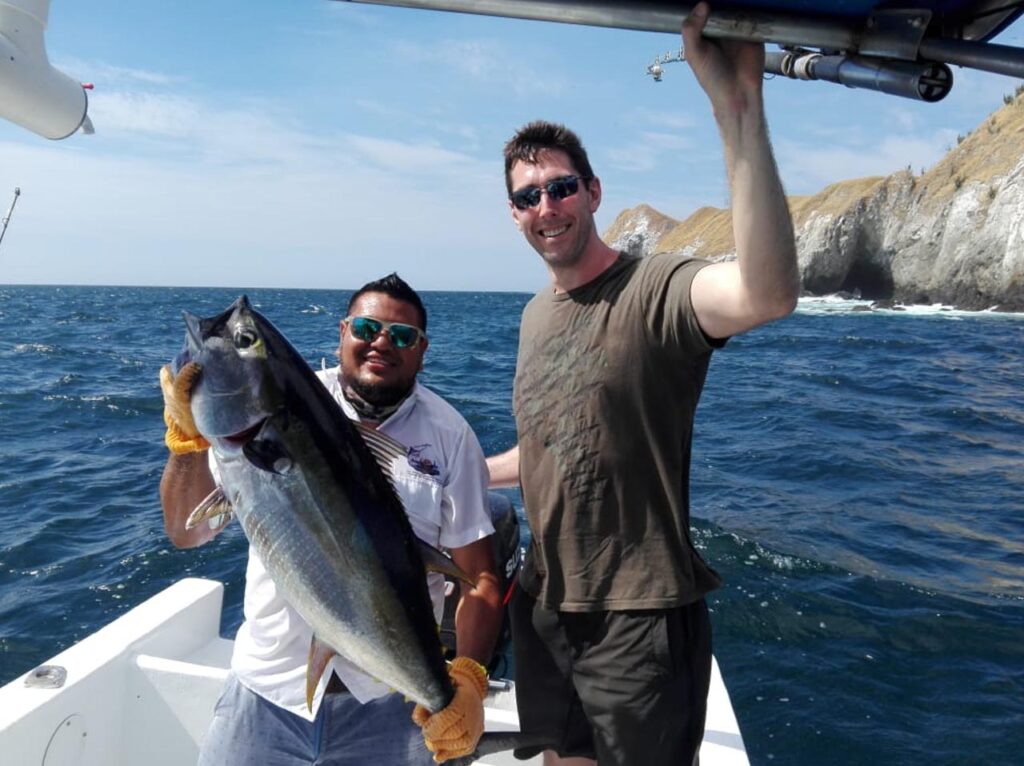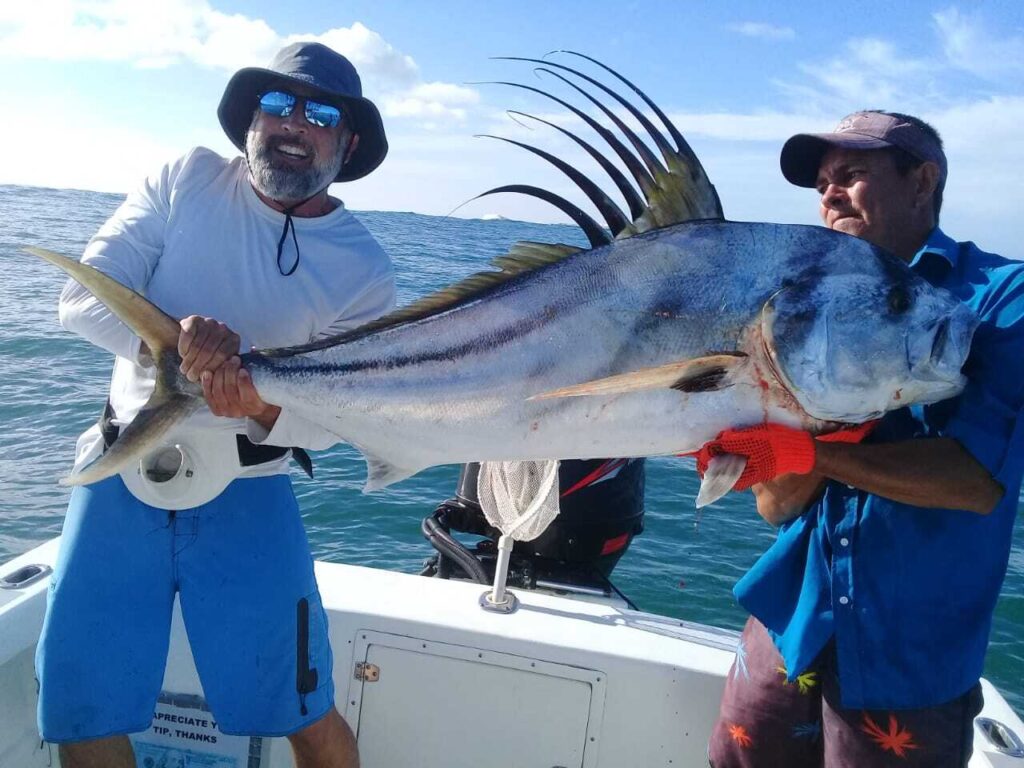 | | |
| --- | --- |
| Costa Rica InShore Sport Fishing | Costa Rica OffShore Sport Fishing |
| • Rooster • Snapper • Grouper • Spanish Mackeral • Jack • Wahoo • Cubera • Rainbow Runner | • Sailfish • Blue marlin • Black marlin • Striped Marlin • Tuna • Dorado / Mahi Mahi • Wahoo |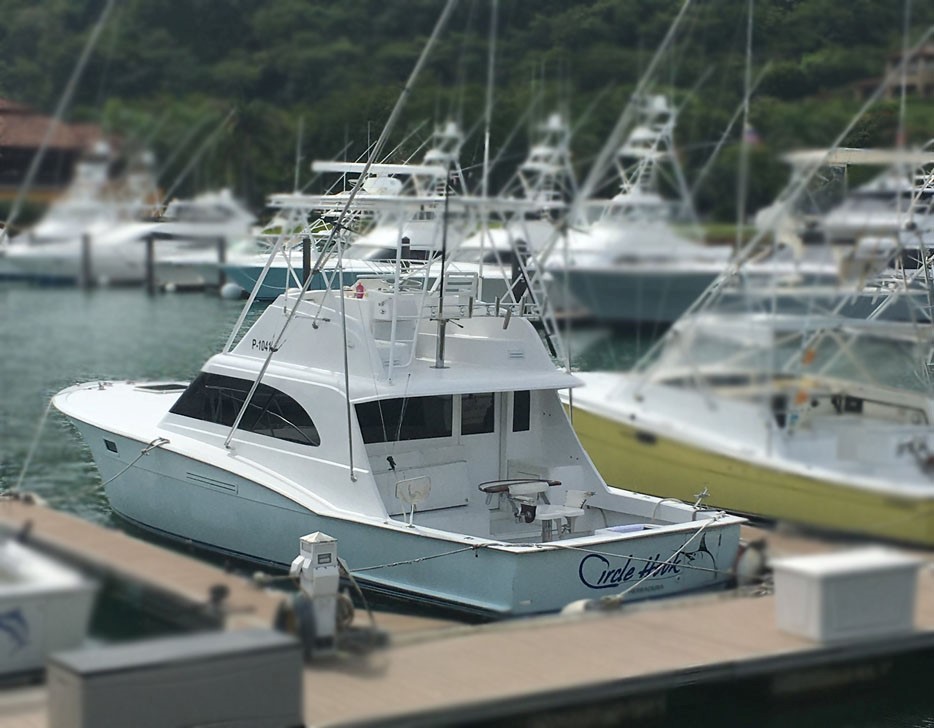 MARLIN FISHING Marlin are seen throughout the year, predominantly between the months of January through mid September. Blue, Black and Striped are commonly seen mixed in with the migrating sailfish.

SAILFISHING Sailfish are the most predominant species here on the Pacific Coast waters of Costa Rica. You should expect to see many free jumpers and excessive amounts of sailfish during the months of December through May. We release approximately 5 to 15 sailfish daily.

TUNA FISHING Tunas are caught year round. Usually when you sight a pod of spinning dolphins, a school of tuna is close by.

DORADO FISHING Dorado, also known as Mahi Mahi or Dolphin fish. Dorado are most abundant between the months of December through October when the rivers send floating logs and other debris to the ocean. These fish are attracted to drifting debris and are commonly found swimming around underneath. Dorado is a species here in Costa Rica that can also be caught year round.
WAHOO FISHING The area is not known to hold great numbers of these fast fish, but you never know. They are found year round in random numbers, however one of these as a catch can provide a GREAT DINNER!

ROOSTERFISH Undoubtedly, the Roosterfish is the most exciting inshore fish available and are the main attraction to inshore fishermen. These fish lurk around rocky bottoms and are one heck of a fight! They are not to good for eating due to of all their muscle but they do tend to bring a lot of spunk to the line. Roosters can be caught year round averaging from 20 to 40 pounds. Learn more about rooster fishing

CUBERA SNAPPER FISHING This is the most popular of all the local Snappers, due to its size and sheer strength. Fish over 50lbs have been caught in the area, year round. They are very similar to the Red Snapper fish.